Get Your Online Solar Quote Now
Why get your Online Quote from Gold Coast Solar Systems?
Fully Qualified Installers

Fully Qualified Designers

Local Gold Coast Company

Best Solar Products

Exceptional Service

No Sales Pitches

Just Facts

Obligation Free Online Quote
What area of solar are you interested in?
Get Your Online Solar Quote Now
Why get your Online Quote from Gold Coast Solar Systems?
Fully Qualified Installers

Fully Qualified Designers

Local Gold Coast Company

Best Solar Products

Exceptional Service

No Sales Pitches

Just Facts

Obligation Free Online Quote
What area of solar are you interested in?
Solar Mudgeeraba - QLD - 4213
Mudgeeraba Solar Power Professionals
Looking for professional service in Mudgeeraba solar power? Gold Coast Solar Systems are one of the most credible in Mudgeeraba for all round solar services, sales and installation of solar panels and systems in general. Whether you are looking for renewable energy for the home, office or larger commercial installations, our qualified solar solutions specialists can assist you with all your energy needs. Call us with any queries you may have or alternatively use our online quote tool for a personalised solar quote for your premises located in Mudgeeraba.
Mudgeeraba Solar Statistics For The Area Of 4213
The postcode 4213 of the Mudgeeraba area has had more than 5600 Solar Panel Installations in the area as at January 2021 and has generated more than 27,600 kW (Kilowatts) in total. Note these numbers do not include large scale solar installations. Mudgeeraba has a population of approximately 13624 people and the area size is 27.3/km².
Ask Us All Your Solar Power Questions
Mudgeeraba Solar Panel Installation Services
Solar Panel Installation Locations For Mudgeeraba
Abraheim Court
Acoma Terrace
Adios Court
Akama Court
Alleena Court
Altos Court
Alvey Court
Amulla Court
Antonson Crescent
Appaloosa Court
Arkana Street
Atomi Place
Augathella Court
Austinville Road
Autumn Court
Bagan Court
Baraka Court
Beckington Terrace
Bedford Crescent
Bell Place
Belmont Park Drive
Ben Court
Bernborough Place
Berrigans Road
Bertana Drive
Bibba Court
Birdsville Street
Bleadon Place
Bonita Court
Bonogin Road
Boolama Place
Boomerang Road
Breeana Court
Bromfield Drive
Bundgee Court
Burke Crescent
Carbine Court
Cardinal Court
Carrama Court
Chaz Court
Cherokee Crescent
Chinchilla Street
Chippewa Circuit
Chute Street
Clover Hill Drive
Clunes Court
Cobai Drive
Cobb Court
Colonial Court
Comet Court
Comic Court
Congreve Close
Connelly Court
Connerlly Court
Constellation Crescent
Currong Crescent
Curtis Court
Denika Court
Derby Place
Dillon Court
Don Murphy Lane
Douma Drive
Dowson Esplanade
Eclipse Court
Elaine Avenue
Ellis Drive
Elmes Court
Elsa Court
Ensor Street
Equinox Court
Exbridge Court
Exmoor Street
Exton Place
Faculty Crescent
Firth Place
Franklin Drive
Gemvale Road
Gidya Road
Gill Court
Gilward Drive
Glastonbury Drive
Glenny Street
Glenwood Green Court
Gold Coast Springbrook Road
Graduate Close
Gunsynd Drive
Hall Court
Hardys Road
Harrison Court
Healy Court
Hertford Crescent
Hewson Court
Highbridge Rise
Hinterland Drive
Holterman Court
Horseshoe Drive
Humberside Close
Idolou Court
Ilminster Crescent
Injune Place
Jarema Drive
John Rogers Road
Johns Road
Julie Way
Kaelah Lane
Kagoola Drive
Kenzie Lane
Kerala Court
Kerrigan Court
Kershan Street
Kiara Court
Kiowa Drive
Kulan Court
Kyler Court
Lacie Court
Lagoon Way
Lalor Court
Lambor Drive
Lancashire Drive
Langport Parade
Leica Court
Leicester Terrace
Leila Court
Leviathan Drive
Lincoln Street
Link Road
Little Nerang Road
Lumley Street
Maddison Street
Madeline Street
Manuka Road
Marcus Way
Mark Way
Mcintyre Court
Mclachlan Avenue
Meteor Court
Milkins Way
Milky Way
Milverton Close
Miners Court
Mission Drive
Monaro Road
Moonbeam Parade
Morven Court
Moss Street
Mount Olive Court
Mudgeeraba Road
Nakita Court
Narrabundah Street
Natan Road
Navajo Road
Ninnes Court
Nonga Court
Northampton Boulevarde
Old Coach Road
Ophir Court
Orange Court
Orbit Court
Pacific Highway
Palomino Drive
Park Court
Parklake Drive
Pelican Place
Pharlap Avenue
Piallingo Street
Pinetree Court
Planet Place
Prospector Road
Queen Charlotte Court
Raffles Court
Railway Street
Rainbow Drive
Range Road
Rathbone Court
Rayner Lane
Regency Place
Rising Fast Road
Riverina Court
Rivett Court
Robert Street
Rourke Street
Sandstone Place
Sandyoke Court
Sara Carrigan Court
Sarath Street
Satellite Court
Schneid Street
School Street
Scullin Street
Seppel Street
Serene Court
Shepton Crescent
Sherwood Close
Shetland Place
Soma Court
Somerset Drive
Sparford Close
Springsure Drive
Springtime Court
Stockman Crescent
Strawberry Road
Strike Way
Suffolk Place
Sugarglider Lane
Summerhill Court
Sun Court
Sunnymeade Place
Swagman Court
Swan Lane
Swanton Drive
Tanby Court
Tarrant Drive
Tilia Place
Todman Drive
Tolai Court
Tolga Road
Tuena Street
Tulloch Crescent
Twilight Drive
Tyalgum Street
Umpara Crescent
Universe Court
Venus Court
Victory Drive
Wagner Street
Walla Court
Wallaby Drive
Wallandra Road
Warra Court
Warrambeen Place
Wilton Close
Wiltshire Drive
Wincanton Place
Wyangan Valley Way
Ziedan Drive
Gold Coast Solar Systems provide Solar Installation Solutions for all types of homes and businesses across Mudgeeraba. Our services include design, sales, service and installation for all solar panel systems. Solar Power is our industry and our business model is reliant upon repeat and referral business. There is only one way to run a business model like this and that is to know your product, give exceptional customer service, be competitive and make sure the solar system is installed with exceptional workmanship, quality and reliability. Our Solar Installation standards are second to none and this is why we are the preferred solar panel installation company in Mudgeeraba today.
Mudgeeraba Solar Panel Design
When designing solar installations there are many geographical factors that are taken into account. These include wind factors dependent on the type of installation, annual average weather conditions high and low temperatures, also we must calculate the VOC, strings and other technical specifications specific to your home. Part of the process of designing a solar system for your home or business in Mudgeeraba is also taking into account your power usage, how much and what times you are using your power as well as the type of  hot water system you have and air conditioning. After all of this, we can then choose and package the best solar panels and inverters  for your home or business.
You can now see that by choosing a 5kW, 6.6kW, 10kW straight out of the Newspaper or TV may not always be your best solar solution and in most cases is probably not. Get Gold Coast Solar Systems to give you a quote on the correct solar panel system for your home or business. You can try our online estimate tool and get yourself a customised  Mudgeeraba Solar Quote, its quick, easy and free. Just answer some basic questions and together with our satellite software we will not only give you a quote, but we will provide you with all the information and forecasts of your new bill, a return on investment breakdown,  graphs and much more.
Solar Panel Installation In Mudgeeraba
Gold Coast Solar Systems are industry leaders when it comes to solar power installation in the suburb of Mudgeeraba. Our Team of Designers and Electricians are fully qualified as well as accredited with the Clean Energy Council of Australia (CEC). We are committed to comply with all Australian Standards and beyond. Our Installers not only follow all the necessary standards they go beyond. Our team are well experienced in the solar installation industry and make sure every installation is of the highest standard, safe, reliable and aesthetically appealing  as well. So if your looking for Solar in Mudgeeraba or any other suburb of the Gold Coast contact us on (07) 5612 5755 or use our Online Solar Quote Tool. 
Solar Power Services In Mudgeeraba
We offer a wide range of solar services across Mudgeeraba for homes and businesses. These services include.
Complete Solar power Installations
Solar Panel Installation and Service
Solar inverter Installation and Service
Repair and Replacement
Hail Damaged Solar Panels in Mudgeeraba
Residential and Commercial Solar Solutions
Gold Coast Solar Systems is the
most trusted
in Mudgeeraba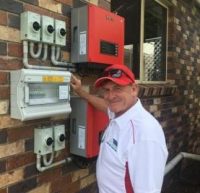 Live Solar Energy Feed For Mudgeeraba
This live feed shows the sun up and sun down times for the area of Mudgeeraba you can also view the UV readings by selecting the tab to the top right.
Get Your Mudgeeraba Solar Quote Now!
Solar Quote Mudgeeraba
Looking for a Solar Quote in Mudgeeraba? Gold Coast Solar Systems .com.au are local Gold Coasters. We pride ourselves on exceptional service and installations. We are always here to help whether you are just in the early stages of enquiring, looking for a solar quote or ready to start saving money and installing your new solar power system. 
Mudgeeraba solar system installations have been saving the people in the area for years, and today may be your first step to stop paying the energy companies and doing some good for the environment. Lets not forget about all the extra cash you will save as most systems are cash positive from day one.
Call Gold Coast Solar Systems .com.au on
(07) 5612 5755
or get yourself a personalised
Mudgeeraba Solar Quote
 its quick, easy and free!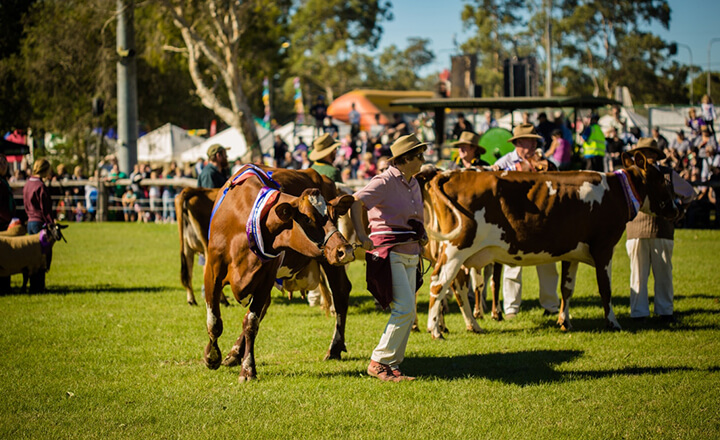 Find out why Gold Coast Solar Systems is the most trusted in Mudgeeraba
Watch our video on solar in Mudgeeraba hopefully it will give you and idea of how committed we are to our business and customers and how easy it is to do an online solar quote with us. We pride ourselves on our service and workmanship which is second to none  and the majority of our business comes from customers telling their family and friends. Subscribe to our channel as we will be bringing more helpful solar tips and tricks and the latest trends in Mudgeeraba and the entire Gold Coast.
Mudgeeraba Solar Systems Serviced by GCSS
Gold Coast Solar Systems (GCSS) only use the best products when it comes to Solar not only in Mudgeeraba but the whole of South East Queensland! We can help with sales and servicing all brands and models however we only suggest a certain solar panel or solar inverter after we have assessed the conditions of which you are using your power consumption.
This may seen silly to some, some may say well sun is sun and solar is solar and that is where you will find the difference with us. We know our products and we know that certain areas and conditions require different types of equipment to get the job done right. Its a bit like buying new car tyres, you wouldn't install suburban road tyres to a car that is continuously off road most of the time, after all a car is a car!
With Solar there are many different criteria that can effect the type of Solar Panel we install, the type of Inverter and whether Solar Battery storage is a cash positive solution for you. Some of these criteria would start with how much power are you using, what time of day are your peaks, is your home effected by shading, what direction does your roof face and how much roof space do we have to work with. Also what is the angle of your roof and what material is it made of. All of these factors and much more are taken into account when we asses the solar system that is best suited for you. We can achieve most of this from our online quote tool and our 3d satellite software, to design a system right for your home in Mudgeeraba, or anywhere else throughout the Gold Coast Region.
Let us Quote your Premises For Solar Today
Use Our online tool
It Takes A Couple Of Minutes
No Obligation
No Sales pitches
Just Facts