Get Your Online Solar Quote Now
Why get your Online Quote from Gold Coast Solar Systems?
Fully Qualified Installers

Fully Qualified Designers

Local Gold Coast Company

Best Solar Products

Exceptional Service

No Sales Pitches

Just Facts

Obligation Free Online Quote
What area of solar are you interested in?
Get Your Online Solar Quote Now
Why get your Online Quote from Gold Coast Solar Systems?
Fully Qualified Installers

Fully Qualified Designers

Local Gold Coast Company

Best Solar Products

Exceptional Service

No Sales Pitches

Just Facts

Obligation Free Online Quote
What area of solar are you interested in?
Solar Nerang - QLD - 4211
Nerang Solar Power Professionals
Looking for professional service in Nerang solar power? Gold Coast Solar Systems are one of the most credible in Nerang for all round solar services, sales and installation of solar panels and systems in general. Whether you are looking for renewable energy for the home, office or larger commercial installations, our qualified solar solutions specialists can assist you with all your energy needs. Call us with any queries you may have or alternatively use our online quote tool for a personalised solar quote for your premises located in Nerang.
Nerang Solar Statistics For The Area Of 4211
The postcode 4211 of the Nerang area has had more than 10,300 Solar Panel Installations in the area as at January 2021 and has generated more than 49,000 kW (Kilowatts) in total. Note these numbers do not include large scale solar installations. Nerang has a population of approximately 16,864 people and the area size is 34.9/km².
Ask Us All Your Solar Power Questions
Nerang Solar Panel Installation Services
Solar Panel Installation Locations For Nerang
Abbey Rose Way
Abete Court
Acero Court
Adalong Place
Alexander Drive
Anglo Court
Appleblossom Place
Apricot Avenue
Auster Court
Baloo Crescent
Balyando Drive
Bamadi Court
Bards Court
Bartlett Avenue
Batten Street
Beaudesert Nerang Road
Beltana Way
Bent Street
Bettong Place
Bilby Close
Billabirra Crescent
Billeroy Place
Birdlife Court
Birribi Avenue
Blue Hill Court
Blue Lagoon Court
Bluebelle Drive
Boulton Drive
Bowden Court
Bowden Street
Branston Court
Brendan Drive
Brook Court
Brookfield Court
Burn Court
Burra Street
Bushmead Street
Byfield Court
Calga Street
Carham Court
Carine Court
Carole Drive
Castagno Avenue
Castle Hill Drive South
Cayuga Road
Celia Court
Centurion Crescent
Chantrill Avenue
Cherry Lane
Chesterfield Lane
Chopin Court
Citrus Drive
Clagiraba Road
Coleridge Court
Colrene Court
Colrene Drive
Conway Court
Coolawin Place
Coomville Crescent
Cotton Street
Country Crescent
Country View Drive
Crane Crescent
Crusader Way
Dargo Street
Debbie Way
Dell Court
Donilla Place
Dugandan Street
Dummy Street
Ealing Court
Eden Court
Edgehill Drive
Essex Court
Eureka Crescent
Evers Street
Ewan Court
Ferry Street
Fillmore Street
Foote Court
Forestwood Court
Galahad Court
Gershwin Court
Gilston Road
Goora Street
Grenfell Street
Gum Leaf Court
Harbinger Court
Hilldon Court
Hoban Court
Honeydew Way
Hope Street
Hyde Court
Ibrox Park Court
Inverness Court
Jay Gee Court
Jerilderie Court
Jerrawa Street
Jinker Way
Keats Place
Kelsey Circuit
Kerrabee Street
Kew Court
Klein Court
Knight Crescent
Koola Drive
Kotara Street
Kowhai Place
Kupara Street
Kyoga Street
Lakeview Drive
Lancaster Court
Lavelle Street
Lawnhill Drive
Lawrence Drive
Lawson Street
Leagues Club Drive
Lily Crescent
Longview Court
Ludong Street
Lutana Street
Mackellar Drive
Mandarin Court
Mango Court
Mariposa Court
Marlee Jayne Close
Maroong Crescent
Martin Street
Matai Crescent
Mclaren Road
Medellin Place
Meranti Court
Merloo Drive
Miro Place
Miskin Street
Mooyumbin Court
Mortensen Road
Mount Street
Mt Nathan Road
Mylor Street
Nerang Broadbeach Road
Nerang Connection Road
Nerang Murwillumbah Road
Nerang River Drive
Nerang Street
New Street
Nikau Crescent
Norse Close
North Street
Oak Street
Oakdale Avenue
O'Dowd Court
Ogilvie Crescent
Olmo Court
Onslow Street
O'Shea Drive
Pacific Highway
Padauk Drive
Pademelon Pass
Paladin Court
Palings Court
Papaya Court
Pappas Way
Pappas Way West
Paradise Court
Paradise Street
Patricia Court
Patrick Street
Peppercorn Court
Pict Court
Pine Grove Street
Platano Court
Plum Parade
Poets Corner
Poplar Place
Price Street
Queens Ridge Place
Railway Parade
Rata Place
Recreation Drive
Reeves Street
Richfield Close
Rill Court
Rimu Place
Rivergum Drive
Riverlea Waters Drive
Riverpark Drive
Riverview Road
Rokeby Court
Rossmore Street
Rovere Street
Rusa Court
Sandalwood Terrace
Saxon Court
Seamist Drive
Seaton Court
Shenton Way
Shepherd Hill Lane
Short Street
Souter Street
Southport Nerang Road
Spencer Road
Spring Court
St Petersburg Place
Station Street
Stevens Street
Strauss Court
Sueden Court
Summercreek Lane
Swansdale Close
Tamarind Close
Teasdale Drive
Tenalga Street
The Avenue
The Criterion
The Domain
The Grange
The Linkway
The Locale
The Mews
The Mores
The Strand
The Zenith
Thomas Hilton Place
Tibbing Street
Tirring Street
Tunbridge Drive
Tyson Court
View Street
Wandin Street
Warrener Street
Weber Court
Wedgetail Lane
Weedons Road
Werner Place
West Street
Westchester Court
White Street
Willawong Crescent
Winchester Drive
Winderadeen Court
Winderadeen Drive
Wundowie Street
Yalkuri Drive
Yamanie Court
Yarraowee Drive
Yarrayne Road
Yarrimbah Drive
Yoolantie Crescent
Zephyr Street
Gold Coast Solar Systems provide Solar Installation Solutions for all types of homes and businesses across Nerang. Our services include design, sales, service and installation for all solar panel systems. Solar Power is our industry and our business model is reliant upon repeat and referral business. There is only one way to run a business model like this and that is to know your product, give exceptional customer service, be competitive and make sure the solar system is installed with exceptional workmanship, quality and reliability. Our Solar Installation standards are second to none and this is why we are the preferred solar panel installation company in Nerang today.
Nerang Solar Panel Design
When designing solar installations there are many geographical factors that are taken into account. These include wind factors dependent on the type of installation, annual average weather conditions high and low temperatures, also we must calculate the VOC, strings and other technical specifications specific to your home. Part of the process of designing a solar system for your home or business in Nerang is also taking into account your power usage, how much and what times you are using your power as well as the type of  hot water system you have and air conditioning. After all of this, we can then choose and package the best solar panels and inverters  for your home or business.
You can now see that by choosing a 5kW, 6.6kW, 10kW straight out of the Newspaper or TV may not always be your best solar solution and in most cases is probably not. Get Gold Coast Solar Systems to give you a quote on the correct solar panel system for your home or business. You can try our online estimate tool and get yourself a customised  Nerang Solar Quote, its quick, easy and free. Just answer some basic questions and together with our satellite software we will not only give you a quote, but we will provide you with all the information and forecasts of your new bill, a return on investment breakdown,  graphs and much more.
Solar Panel Installation In Nerang
Gold Coast Solar Systems are industry leaders when it comes to solar power installation in the suburb of Nerang. Our Team of Designers and Electricians are fully qualified as well as accredited with the Clean Energy Council of Australia (CEC). We are committed to comply with all Australian Standards and beyond. Our Installers not only follow all the necessary standards they go beyond. Our team are well experienced in the solar installation industry and make sure every installation is of the highest standard, safe, reliable and aesthetically appealing  as well. So if your looking for Solar in Nerang or any other suburb of the Gold Coast contact us on (07) 5612 5755 or use our Online Solar Quote Tool. 
Solar Power Services In Nerang
We offer a wide range of solar services across Nerang for homes and businesses. These services include.
Complete Solar power Installations
Solar Panel Installation and Service
Solar inverter Installation and Service
Repair and Replacement
Hail Damaged Solar Panels in Nerang
Residential and Commercial Solar Solutions
Gold Coast Solar Systems is the
most trusted
in Nerang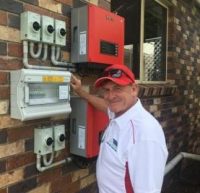 Live Solar Energy Feed For Nerang
This live feed shows the sun up and sun down times for the area of Nerang you can also view the UV readings by selecting the tab to the top right.
Get Your Nerang Solar Quote Now!
Solar Quote Nerang
Looking for a Solar Quote in Nerang? Gold Coast Solar Systems .com.au are local Gold Coasters. We pride ourselves on exceptional service and installations. We are always here to help whether you are just in the early stages of enquiring, looking for a solar quote or ready to start saving money and installing your new solar power system. 
Nerang solar system installations have been saving the people in the area for years, and today may be your first step to stop paying the energy companies and doing some good for the environment. Lets not forget about all the extra cash you will save as most systems are cash positive from day one.
Call Gold Coast Solar Systems .com.au on
(07) 5612 5755
or get yourself a personalised
Nerang Solar Quote
 its quick, easy and free!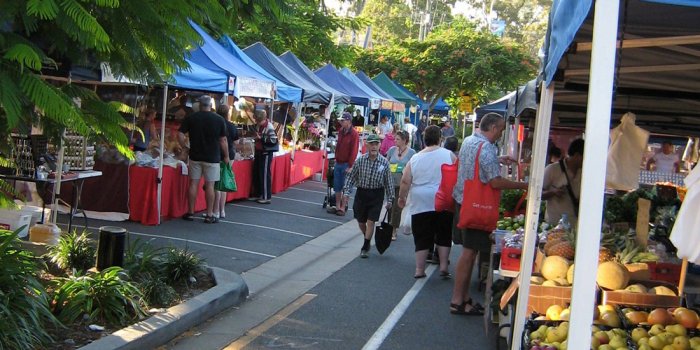 Find out why Gold Coast Solar Systems is the most trusted in Nerang
Watch our video on solar in Nerang hopefully it will give you and idea of how committed we are to our business and customers and how easy it is to do an online solar quote with us. We pride ourselves on our service and workmanship which is second to none  and the majority of our business comes from customers telling their family and friends. Subscribe to our channel as we will be bringing more helpful solar tips and tricks and the latest trends in Nerang and the entire Gold Coast.
Nerang Solar Systems Serviced by GCSS
Gold Coast Solar Systems (GCSS) only use the best products when it comes to Solar not only in Nerang but the whole of South East Queensland! We can help with sales and servicing all brands and models however we only suggest a certain solar panel or solar inverter after we have assessed the conditions of which you are using your power consumption.
This may seen silly to some, some may say well sun is sun and solar is solar and that is where you will find the difference with us. We know our products and we know that certain areas and conditions require different types of equipment to get the job done right. Its a bit like buying new car tyres, you wouldn't install suburban road tyres to a car that is continuously off road most of the time, after all a car is a car!
With Solar there are many different criteria that can effect the type of Solar Panel we install, the type of Inverter and whether Solar Battery storage is a cash positive solution for you. Some of these criteria would start with how much power are you using, what time of day are your peaks, is your home effected by shading, what direction does your roof face and how much roof space do we have to work with. Also what is the angle of your roof and what material is it made of. All of these factors and much more are taken into account when we asses the solar system that is best suited for you. We can achieve most of this from our online quote tool and our 3d satellite software, to design a system right for your home in Nerang, or anywhere else throughout the Gold Coast Region.
Let us Quote your Premises For Solar Today
Use Our online tool
It Takes A Couple Of Minutes
No Obligation
No Sales pitches
Just Facts